SIA study: team and topics
The Team
The Trade Policy Hub at the London School of Economics and Political Science (LSE) led the team for this Sustainability Impact Assessment (SIA) study. The other team partners were:
The Southern and Eastern Africa Trade Information and Negotiations Institute (SEATINI)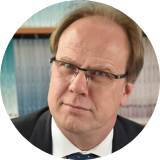 Andreas Freytag
Team Lead
Dr Andreas Freytag is Professor of Economics at the Friedrich-Schiller-University Jena and Honorary Professor at the University of Stellenbosch. He is also Director of Tutwa Europe and Senior Associate at LSE Consulting's Trade Policy Hub. He has published a number of books and articles on economic policy, international trade policy, development economics and international policy coordination.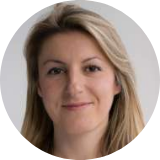 Elitsa Garnizova
Project Manager
Dr Elitsa Garnizova is a Senior Project Manager and Researcher at LSE Consulting and leads LSE Consulting's Trade Policy Hub. She has more than 7 years of experience with European Commission and other government projects in the area of trade and investment. She specialises in non-tariff measures, regulatory issues, free trade agreements, and sustainability issues.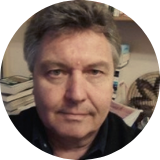 Mark Pearson
Quality Assurance Manager
Mark Pearson is a development economist who lives in Africa, where for over 35 years he has worked as a consultant to African governments, regional economic organisations, donor organisations and the private sector, mainly in the Eastern and Southern Africa region.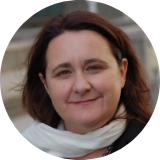 Catherine Grant Makokera
Senior Expert on Stakeholder Consultation
Catherine is a Director of Tutwa Consulting Group. She was a trade negotiator for the Government of New Zealand for 10 years before she settled in South Africa. Catherine has extensive experience in the design and delivery of stakeholder consultative processes.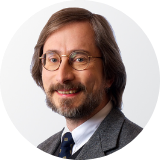 Tony Zamparutti
Coordinator for the sustainability assessment
Tony Zamparutti is a principal policy advisor at Milieu, with over 25 years' experience in environmental policy and economic analysis, including on the links between environment, sustainable development, trade and international investment.
| | |
| --- | --- |
| Matthias Bauer | Senior Expert on Economic Analysis |
| Philipp Lamprecht | Senior Expert on Economic Analysis |
| Grazia Alessandra Siino | Senior Expert on Human Rights |
| Elena Fries-Tersch | Senior Expert on Social Analysis |
| Valentina Cilli | Senior Expert on Environmental Analysis |
| Mwansa James Musonda | Senior Expert on Development Cooperation |
| Dorah Marema | Senior Expert on Gender Analysis |
| Virginie Rouas | Senior Expert on CSR |
| Matthew Jones | Expert on Environmental Analysis |
| Africa Kiiza | Stakeholder Consultation Partner (Madagascar, Mauritius, and Zimbabwe) |
| Jane S. Nalunga | Stakeholder Consultation Partner (Madagascar, Mauritius, and Zimbabwe) |
| Hugh Douton | Stakeholder Consultation Partner (Comoros) |
| Faith Lumonya | Stakeholder Consultations Partner (Madagascar, Mauritius, and Zimbabwe) |
| Zuzanna Jedrychowski | Junior Expert on Human Rights |
| Lucille Labayle | Junior Expert on Environmental Analysis |
| Marit de Bruijne | Senior Expert on Communications |
| Daniela Baeza Breinbauer | Junior Expert on Stakeholder Consultation Implementation |
| Oskar Gustafsson | Junior Expert on Environmental and Social Analysis |
| Winona Vrancken | Website Manager |